Sudden Valley is one of the most beautiful places in the Northwest, conceived in the late 60's and now home to over 7,000 residents, plus an abundance of wildlife.
Sudden Valley is proud of its community and offers activities for all ages and abilities, including marina, parks, playgrounds, miles of hiking trails, and an 18-hole golf course designed by the renowned course architect, Ted Robinson.
The Community Center recreation area, run by the YMCA, includes a state of the art fitness center and outdoor Olympic size swimming pool. An adult-only pool is located in the Adult Center along with the temporary library location.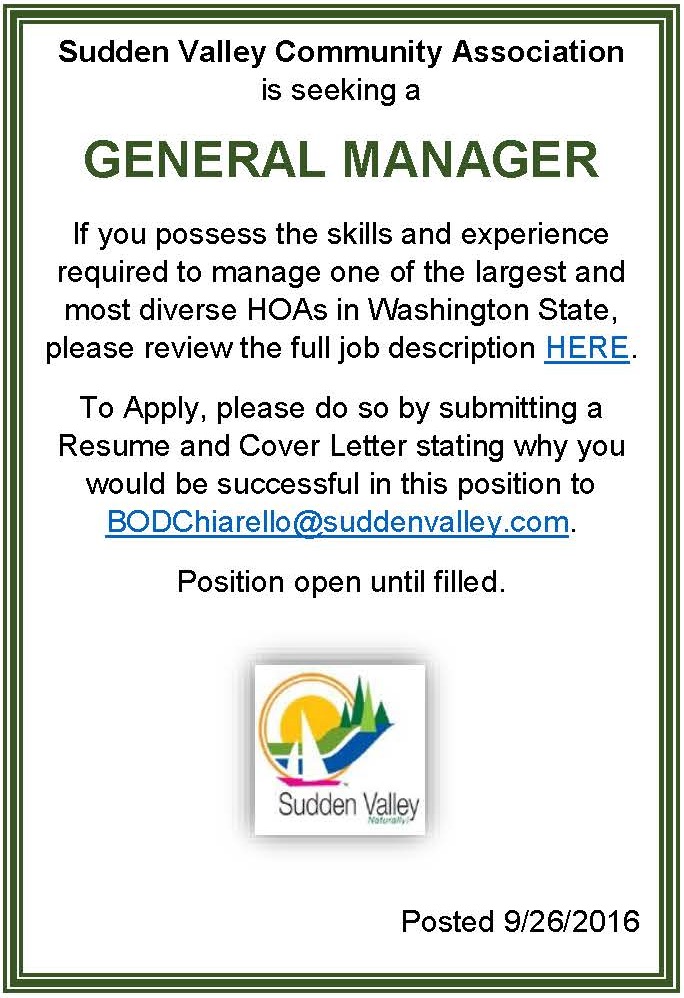 SVCA is exploring options surrounding the Management of its operations. In tandem with a General Manager Search Committee, the Association is looking into the possibility of retaining a Management Company. Three companies have responded to the Request For Proposal (RFP) and are providing presentation to the membership on September 26th, September 28th and October 3rd. Videos of the presentation and digital copies of the RFP can be seen by opening this announcement and clicking HERE.
Emergency Preparedness
Updates
CLICK HERE to read about the $17,000
Grant from PSE for a CERT Trailer
CLICK HERE for the After-Action Report on
Cascadia Rising
Sudden Valley Pool Revitalization Project
CLICK HERE to see before and after photos of the extensive YMCA pool revitalization!