Sudden Valley is one of the most beautiful places in the Northwest, conceived in the late 60's and now home to over 7,000 residents, plus an abundance of wildlife.
Sudden Valley is proud of its community and offers activities for all ages and abilities, including marina, parks, playgrounds, miles of hiking trails, and an 18-hole golf course designed by the renowned course architect, Ted Robinson.
The Community Center recreation area, run by the YMCA, includes a state of the art fitness center and outdoor Olympic size swimming pool. An adult-only pool is located in the Adult Center along with the temporary library location.
---
Didn't get a chance to attend the 8/13/2016 Facilities Revitalization Town Hall?  CLICK HERE to watch the video recording!
---
SVCA SURVEY – USE OF SERVICES & AMENITIES
Here's another chance to make your opinion heard.  The Sudden Valley Home Owners Association (SVCA) is reaching out to the community and is, once again, asking for SVCA Membership input.  In order to best serve the membership, we need to know how you feel about the services and amenities provided by SVCA and how often you use them. This survey is completely anonymous.
This information will be collected between August 13th and September 16th.  It will be analyzed by the Long Range Planning Committee and Communications Committee and will be taken into consideration when formulating plans for future growth and development.  So, your input is vital.  Help make Sudden Valley the community you want it to be.  Let us know what's important to you.
To take the latest SVCA Community survey online, CLICK HERE. 
If you have any technical problems with this survey, please contact Cheryl Taylor at Fawndancer54@T3sos.com for assistance.  Paper copies are also available in the Admin office.  We REALLY appreciate your taking the time to complete this new survey.  Thank you in advance for your input.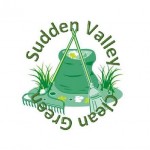 Emergency Preparedness
Updates
CLICK HERE to read about the $17,000
Grant from PSE for a CERT Trailer
CLICK HERE for the After-Action Report on
Cascadia Rising
Sudden Valley Pool Revitalization Project
CLICK HERE to see before and after photos of the extensive YMCA pool revitalization!