Sudden Valley is one of the most beautiful places in the Northwest, conceived in the late 60's and now home to over 7,000 residents, plus an abundance of wildlife.
Sudden Valley is proud of its community and offers activities for all ages and abilities, including marina, parks, playgrounds, miles of hiking trails, and an 18-hole golf course designed by the renowned course architect, Ted Robinson.
The Community Center recreation area, run by the YMCA, includes a state of the art fitness center and outdoor Olympic size swimming pool. An adult-only pool is located in the Adult Center along with the temporary library location.
YOUR OPINION MATTERS!
The SVCA Committee of the Whole has been considering what to do with buildings in need of removal, repair, or replacement in Sudden Valley.  In particular, Barn 7 (the former library building) is unsafe and needs to be dealt with on an urgent basis.  Other buildings (e.g., the Rotunda at Gate 1, Barn 6, and the maintenance building at Area Z) are also well past the end of their useful lifespans. We are now looking for more detailed member input.
Please provide your opinion by filling out this survey that addresses some options currently under consideration. This survey will be available until June 15. The results will be available at the next Town Hall meeting. Just CLICK HERE to participate!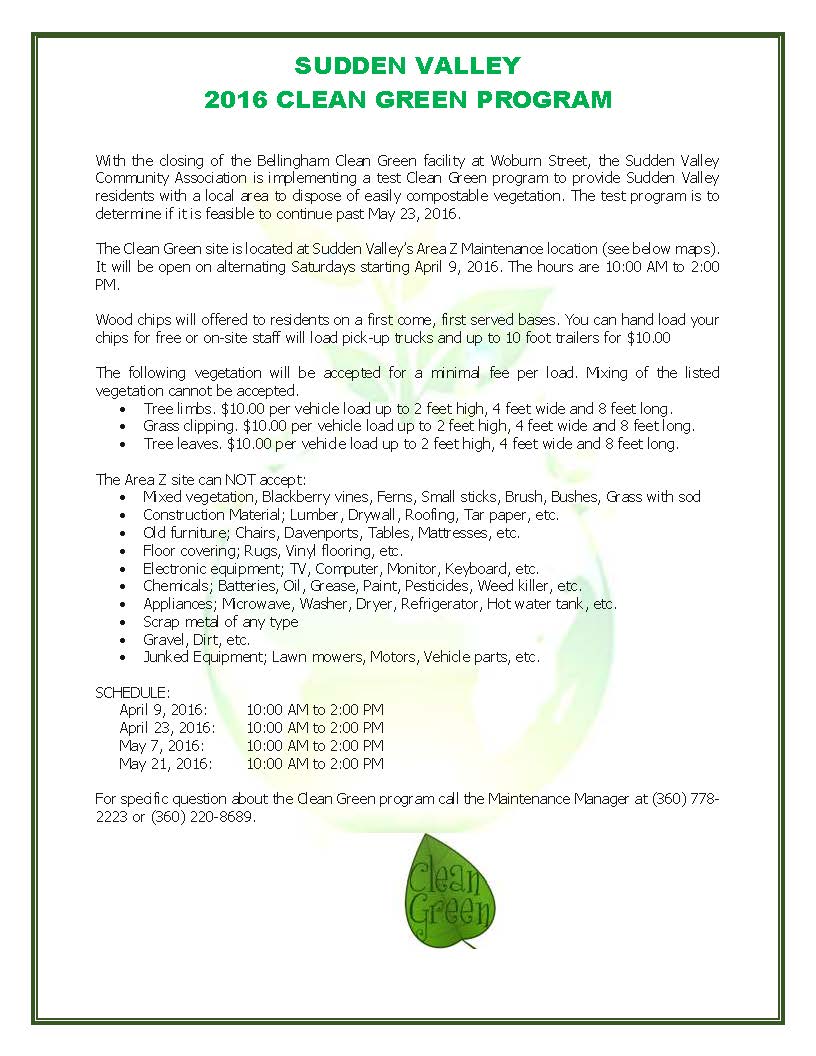 CLICK THE CLEAN GREEN MAPS BELOW FOR A LARGER VIEW: