The SVCA Maintenance department is ramping up for the 2020 Sudden Valley Community Fire Wise program! The Fire Wise program has served residents in the past to help clean up winter storm debris, so we are again offering this annual free service to our community in all gates. Residents are encouraged to participate, to work together with your neighbors and to offer help to other in need.
The full month of March is dedicated to accepting requests so that community groups can pitch in together to continue to mitigate wildfire risks. Starting the first week of April, the Maintenance Department will begin picking up the pre-scheduled roadside branch piles. See the schedule at the end of this article.
Gather up all the woody fuels from around your neighborhoods and set them curbside for free chipping by Association staff. This simple act will reduce fuels in your neighborhood and mitigate wildfire risk to our entire community. We encourage neighborhood participation!
Instructions: Stack piles of trimmed branches and woody fuels perpendicular to the street, in a neat pile, no more than 5 feet high by 10 feet wide, with largest diameter ends toward the road. Do not randomly toss branches or make tangled stacks; it creates more work for the chipping crew and slows down the process. Larger piles may not be picked up.
Once your materials are set in place, chipping service requests can be submitted using one of three methods:
1. Preferred method – send an e-mail to "branches@suddenvalley.com" requesting branch pickup / chipping / chip delivery. The e-mail must include the property owner's name, email address, property address, and a contact phone number.
2. In person at the Administration Office – fill out a written request form which includes the property owner's name, email address, property address and a contact phone number. A form is at the end of this article or you can Download Form (https://drive.google.com/open?id=1PtA1yHbobTir48sB_iGr20ejjm9RlHZ1) from Sudden Valley Website, call the Administration Office at (360) 734-6430. Your request will be placed on a list. Please do not call the Maintenance shop.
Please note that we will only be able to provide this service to those who have submitted requests prior to March 27th. The requests will be used to plan and schedule the SVCA Maintenance staff's curbside chipping starting April 1st so that we can be completed by Friday, April 24th. Maintenance will start work at Gate 13 and finish in Gate 5 over these four weeks. A map is available at https://suddenvalley.com/wp-content/uploads/Fire-Wise-Map.pdf showing the approximate pick up schedule.
Service Criteria:
• Branch pile must be stacked next to the firm surface of the road with the branches
• Perpendicular to the street
• The crew cannot work across ditches or access private property
• Branch diameter: Tree limbs from 1⁄2 inch up to seven (7) inches in diameter
• Branch length: Minimum of 2-foot long. Maximum: Unlimited
• Maximum branch pile size/lot: 10-foot-long by 10-foot-wide by 5 feet high
• WOOD CHIPS: Please mark the location where wood chips are to be left.
• Requests must be submitted no later than March 27, 2020
What we cannot chip:
• Yard waste, twigs, ferns leaves, brush, bramble berry vines, etc. These items will clog the chipper.
• Manufactured lumber (2 x 4s, plywood, etc.)
Free Wood Chip Delivery:
By popular request, SVCA staff will deliver the chipped wood to a resident's home as it becomes available during the month of April. We will deliver one (1) 5-yard truck load on a first-requested basis, while supplies last. This delivery service is included on the Fire Wise service request form.
We will keep information flowing using email blasts (if you haven't signed up yet, please do so at suddenvalley.com), social media announcements, and the Sudden Valley Community Association website. We need word-of-mouth, grassroots discussions to spread across our beautiful valley to make it healthier, more beautiful and safer for each resident!
Sudden Valley Community Association and Fire Wise are committed to partnering in safety. This is evident in the SVCA responses to Fire Wise requests for help in the past. Spring is coming, so roll up your sleeves and let's work together!
SCHEDULE
2020 Firewise Pickup Schedule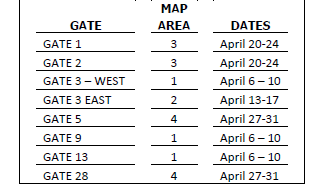 Firewise Request Form: https://drive.google.com/open?id=1PtA1yHbobTir48sB_iGr20ejjm9RlHZ1
Firewise Map: https://drive.google.com/open?id=1I0IX2J6USNKdKn2xvSZwBA5P1Kvz4lW6