For information about upcoming AGM or SGM events, please click the below button to go to our elections page:
---
---
November 6th, 2021 at 1:00PM
At the Sudden Valley Community Center (Dance Barn) and remote via Zoom
2021 Meeting Organization and Details
2022 Budget Proposal Materials
Voting Information
Replacement Ballots
Replacement ballots ARE NOT available through the Administration Office, ALL BALLOTS ARE ISSUED BY UNILECT (see replacement information below)
If you need to replace your ballot or do not receive your ballot by Friday, October 8, 2021, call UniLect's Ballot Request Call Center, toll-free, at 866-466-6455, as soon as possible, to request a Duplicate Ballot. You will need to let operators know you are with SVCA and provide further identifying information. Operators are standing by and available 24/7 throughout the balloting period.
2021 AGM Candidates
The Candidates running for Board and Committee positions will appear on the ballot in the following order:
Board of Directors
Taimi Van de Polder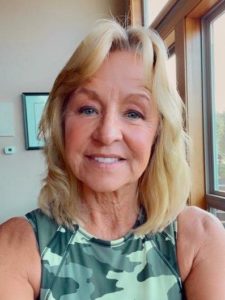 Vision Statement:
We live in a very diverse community, with many differing needs, and opposing views of how and what needs to be done. This has caused a lot of division and frustration within Sudden Valley over the past few years. No board or board member is going to be able to please everyone. It is my hope that we can find compromises between the various points of view and address as many concerns of our members as possible.
We need to make wise decisions on where to cut costs, where to spend money, and how to get the best value for our dollars. We need to communicate the reasoning behind decisions, which I hope will help bring more people into agreement.
We need to make sure we set out clear long range plans and follow through from one board to the next. We need to make sure that we are doing what is best for the community as a whole and not simply addressing issues that are important to the current board.
Biography:
I started my career as a teacher many years ago, then was fortunate enough to be able to stay home and raise our three children. In 1996 we started our wholesale vehicle business selling vehicles into the US, and in 1998 we purchased our first home in Sudden Valley as our US base. Since then, our business has grown with the help of some awesome employees, buyers, and contacts on both sides of the border. We have learned a great deal from starting out on our own, and hope that this knowledge and experience will make me an effective board member.
---
Samuel Shahan
Vision Statement:
Hello Sudden Valley. I am running this time because I am actually enjoying being on the board. I applied for the short term vacancy and was surprised there were only two applicants. I recently watched the early video of the beginning of Sudden Valley. It was fun to watch. They did state that it was a recreation investment meant to make money for the investors, we have moved way beyond that. They also said it was an UNDEVELOPMENT, meaning they were not bulldozing and putting in a typical subdivision with sidewalks and underground storm water systems. Our almost natural drainage system allows the surface water from rain to stay in place and soak in, rather than hit pipes and rapidly drain away. Our drainage system does help keep the trees watered. The open system does require steady clearing and vegetation control almost all year long. I believe that our roads, bridges, and drainage system should be our first priority, along with a healthy reserve for unplanned repairs that might be needed. Our maintenance staff needs quality tools and equipment to keep up with maintenance of roads, ditches and structures. I will seek ways to improve parking situations for the summer beach crowds at am/pm beaches and the marina area. The wide range of housing sizes and costs make us more like a small town than a typical golf HOA, a dues increase may not bother some owners, and some owners budgets could be hammered. Dues increases are not automatic and should match the needs of our community. All areas should have equal treatment for roads, ditches and forest management. Voting your ballot is the key.
I can declare I have honesty and integrity, but it is better said by others, ask my neighbors on Meadow
Ct and Whistling Swan Place what they think. I will be a dedicated, caring board member for all areas of Sudden Valley. The current board of directors have demonstrated a patient determination with the difficult circumstances they have been handed. All the while, maintaining their own lives and striving to help the community. A heartfelt thank you to all of you.
Biography:
Hello, I am Samuel Shahan. I have been a resident of Sudden Valley for over 10 years. I grew up, lived and worked in Las Vegas for 50 years, working as a Structural Steel Ironworker for over 30 years. I worked my way up to general foreman/superintendent. I also taught OSHA 10 & 30 jobsite safety classes. Our family moved to Sudden Valley in August of 2011. We have made a home for ourselves here and we have great neighbors. Sudden Valley, in my eyes, is a community filled with people who want a beautiful scenic area with good schools and welcoming people.
---
Sonia Wold (Voldt)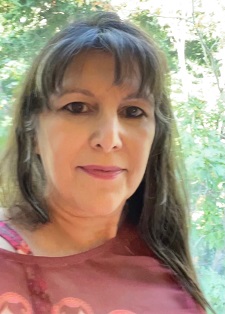 Vision Statement:
None Submitted.
Biography:
My family has lived in Sudden Valley since 2012. I am a current SVCA Board Director, Chair of the Document Review Committee, a member of the LRPC and the 2021 Strategic Planning Team. I was managing director of a global financial services company and have over 25-years experience with domestic and international business development.
As your Board Representative I will continue to assist with the efforts of this past year to create accountability to members and staff through the implementation of our strategic priorities, long-term planning, and consistent processes and procedures. I believe the path to a happier Sudden Valley requires proper planning, fiscal prudence, and a collaborative spirit.
Architectural Control Committee
No Applicants
Nominations & Elections
No Applicants