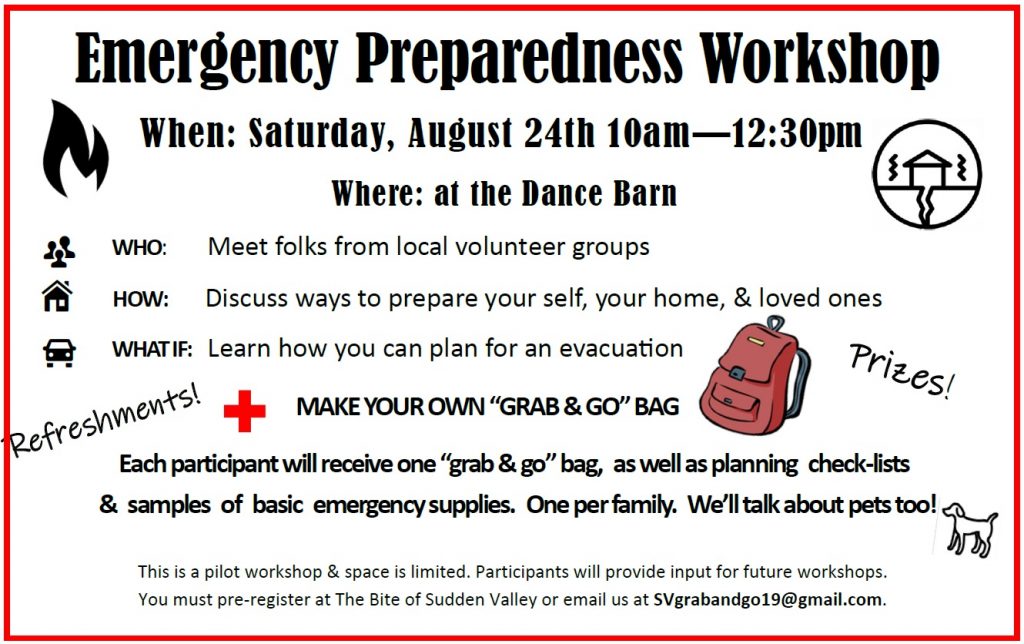 When: Saturday, August 24th from 10:00 a.m. – 12:00 p.m.
Where: Dance Barn.
Who: Meet folks from local volunteer groups.
How: Discuss ways to prepare yourself, your home, and love ones.
What if: Learn how you can plan for an evacuation.
Make your own "Grab & Go" bag! Each participant will receive one "grab & go" bag, as well as planning checklists and samples of basic emergency supplies. Limit one per family. We'll talk about pets, too!
This is a pilot workshop and space is limited. Participants will provide input for future workshops. You must pre-register at The Bite of Sudden Valley or email us at SVgrabandgo19@gmail.com.