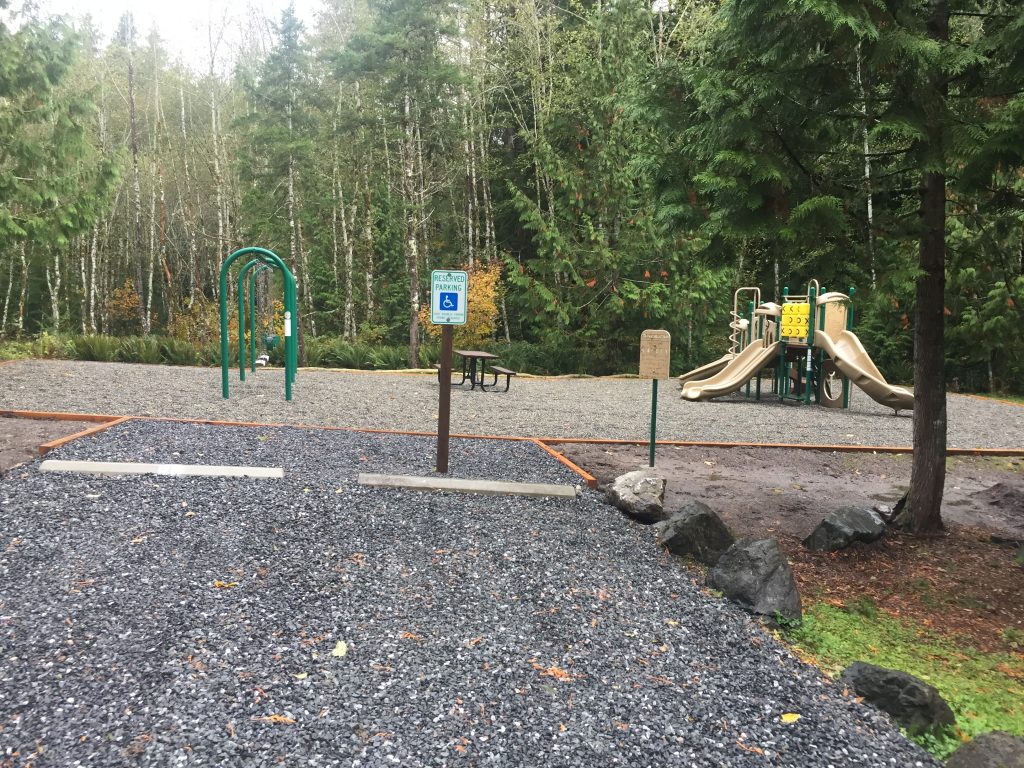 The Recreation Department is excited to announce the re-opening of Gate 5 Park as of today! Our parks crew has been working hard over the past several weeks to upgrade the safety of the park, and add additional play and parking area. The crew:
Excavated out old non-compliant woodchips; about 60 yards.
Removed tree stumps and seeded dirt areas creating larger play area.
Installed landscaping fabric to prevent vegetation growth in play area.
Installed playground borders.
Installed compliant fall surface; washed pea gravel.
Inspected and cleaned play equipment.
We will be starting renovation of the Community Center playground area shortly and will keep you updated! For more information, you can contact Recreation Manager Maddie Ottley at recmgr@suddenvalley.com. Thank you.