We are encouraging you to learn how to facilitate a Map Your Neighborhood meeting or inspire one of your neighbors to learn.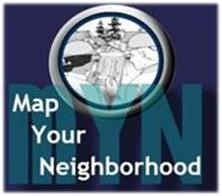 Wednesday, December 4, 7:00 – 8:30pm
2518 Cherry Street, Bellingham
Google map link: https://goo.gl/maps/67ecg1AphZ6fyfGu5
Flip Breskin is a community organizer par excellence, a musician of great note, and has been helping Bellingham neighbors to facilitate Map Your Neighborhood in their own neighborhoods for well over a decade. Not only will she prepare you to facilitate a neighborhood meeting, she will inspire you and help you to see and share the year-round benefits of getting acquainted and planning with your neighbors!
Seating is limited to the first 12 who respond (we can arrange another session for those who miss this one). Please contact Flip to confirm your attendance and for more details.
Flip Breskin
360-671-4511 cell / text