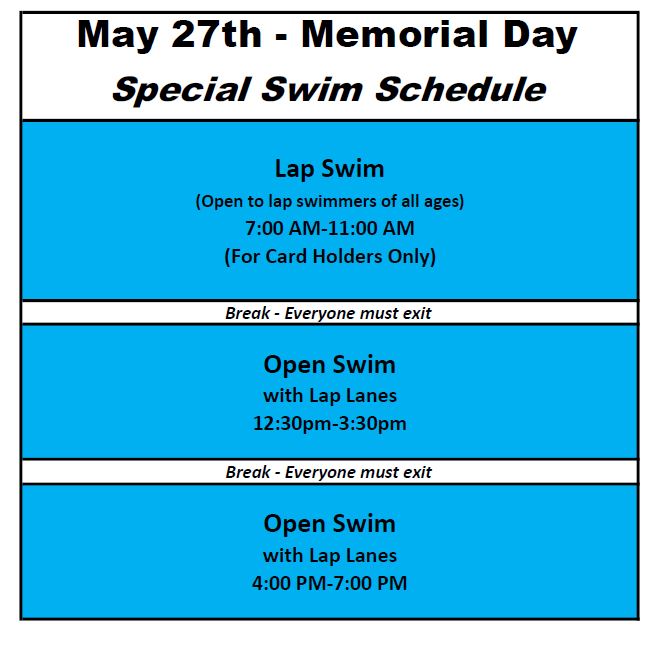 The Recreation Department is excited to announce the pools are opening this Saturday! The pool season this year will run from May 25th, 2019 to September 2nd, 2019.
The Quiet Pool will be open 7 days a week from 7:00 a.m. to 7:00 p.m. Members with Access Cards can access this pool through the Library parking lot at 10 Barn View Court.
For the Main Pool, we will have an early season schedule, mid-season schedule, and late season schedule; due to lifeguard availability. However, we will have extended pool hours for Memorial Day on Monday, May 27th, 2019.
Please remember that members need their SVCA Access Card to access the pools. If you have not gotten your card or forgotten to pick it up, Recreation staff can assist you at the Community Center.
Thank you!