Due to treacherous road conditions that arise in the winter, the portion of Louise View Dr between Star View Lane and Southern Court is being closed effective today. This stretch of roadway is expected to reopen when better weather returns sometime in February or March.
Garbage service in the area is being managed thru an agreement between SSC and SVCA and should remain unaffected.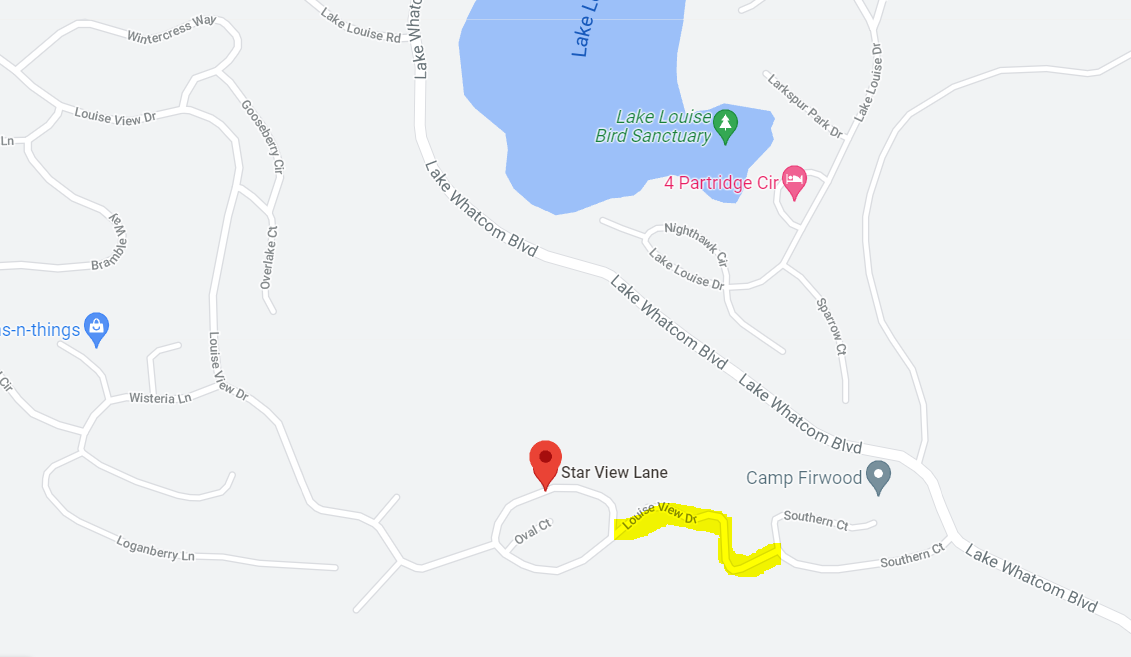 Highlighted is the approximate portion of road under a seasonal closure.