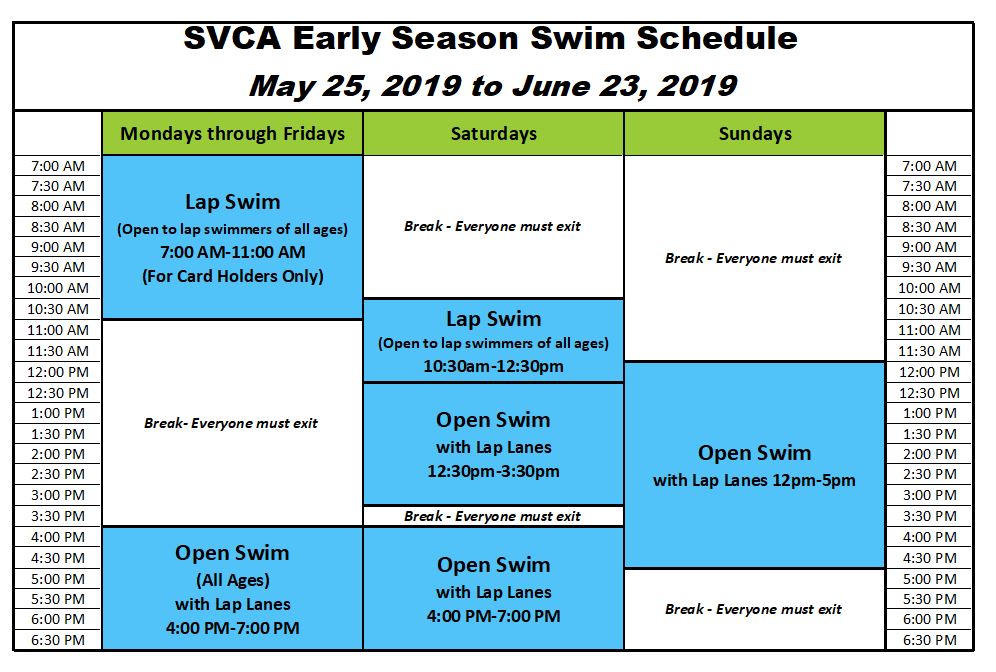 The Recreation Department is excited to announce the Main Pool and Quiet Pool will be opening this Saturday! Due to lifeguard availability, we will have an early season swim schedule from May 25th to June 23rd. Please remember to bring your Access Card with you when checking in for the Main Pool at the Community Center.
The Quiet Pool will be open 7 days a week from 7:00 a.m. to 7:00 p.m. Members must have an Access Card to access the Quiet Pool, located next to the Adult Center at 8 Barn View Court.
Please remember that EVERYONE needs to have an Injury Waiver on file in order to use the pools. If you will be bringing guests, yours or others children, including grandchildren, we need one Injury Waiver per individual. All minors need to have an Injury Waiver signed by their Legal Guardian. The Injury Waiver form is available at the Recreation Front Desk or HERE.
For more information, please contact the Recreation Department at recadmin@suddenvalley.com. Thank you.