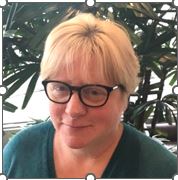 The SVCA Board of Directors is pleased to announce the appointment of Jo Anne Jensen as the community's new General Manager, effective immediately. Jo Anne brings significant credentials to SVCA's General Manager position and is well versed in the aspects of organizational management, community planning, project management, and effective community communications.
In Jo Anne's short time with Sudden Valley, we've all been impressed with her professionalism, intelligence, and the respectful and thoughtful manner in which she approaches each situation. So, we are extremely happy to announce Jo Anne Jensen as the SVCA's new General Manager.
The Board would like to thank Joel Heverling for his time and work as Acting General Manager, and for his continued guidance and support as Jo Anne transitions into her new role as General Manager.
Outgoing GM Dan Pike asked that we convey the following:
"It is with a mixture of pride, hope and optimism that I announce my resignation as the Sudden Valley Community Association's General Manager. We have all witnessed the progress that has been made over the last several months. And, with the hiring of Joanne Jensen I, and the SVCA Board, believe the Sudden Valley Community Association's future over the next several years has been secured. I leave knowing that Sudden Valley is in very capable hands. It has been my honor to serve this community.
Thank you,
Dan Pike"
The SVCA Board of Directors