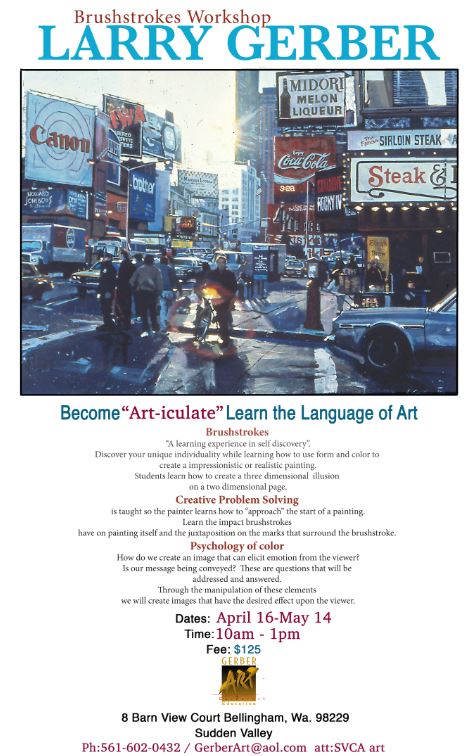 The Recreation Department is excited to announce a new class at the Community Center! Renowned artist Larry Gerber will be offering his "Brushstrokes Workshop". This is a 4-week painting class from April 16, 2019 to May 14, 2019, being held on Tuesdays and Thursdays from 10:00 a.m. to 1:00 p.m.
With this painting class, you will discover your unique individuality while learning how to use form and color to create an impressionistic or realistic piece of art. The class fee is $125.00, and is recommended for ages 14 – 115 years of age! To sign-up, contact Larry at (561) 602-0432 or GerberArt@aol.com. Check out his website at http://www.gerberfinearts.com/index.html.
Mr. Gerber has done commissioned portraits of Prime Minister Margaret Thatcher, Lord Kenneth Keith (Rolls Royce), the Honorable Senator Sam Nunn, Surgeon General C. Everett Coop, Ted Turner, H. Wayne Huizenga, Former Secretary of State Dean Rusk, and many others. He has been featured in numerous newspaper and magazine articles and recently was featured in American Artist describing his unique method and style of painting.
Discussion of The Artist's Way
Contact Lee Langdon