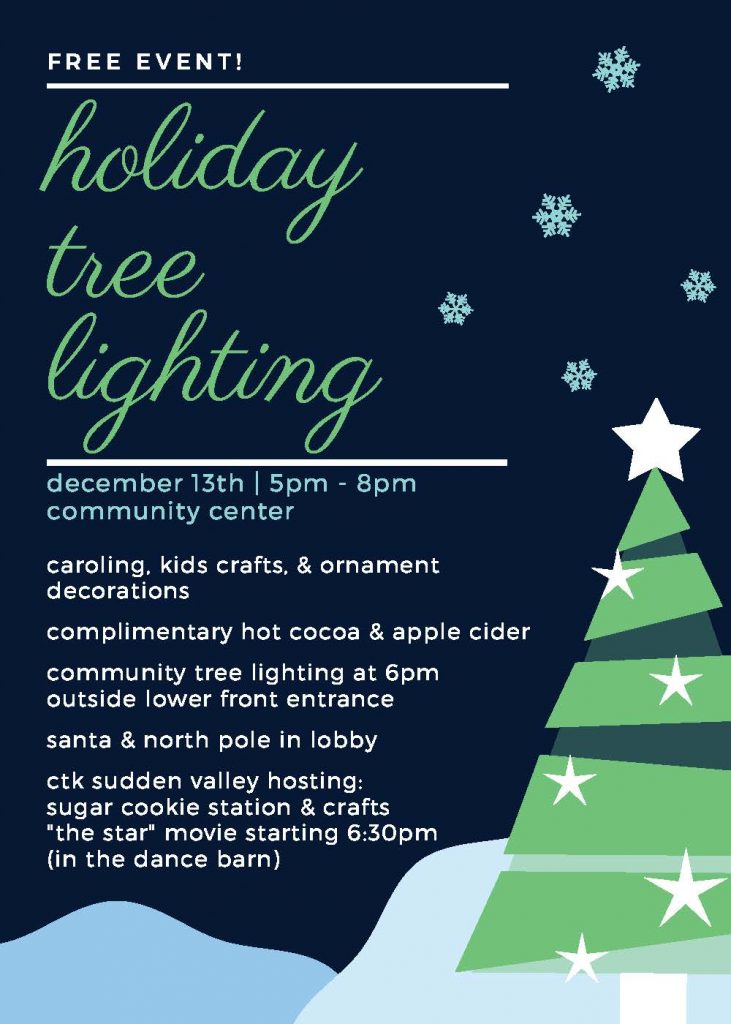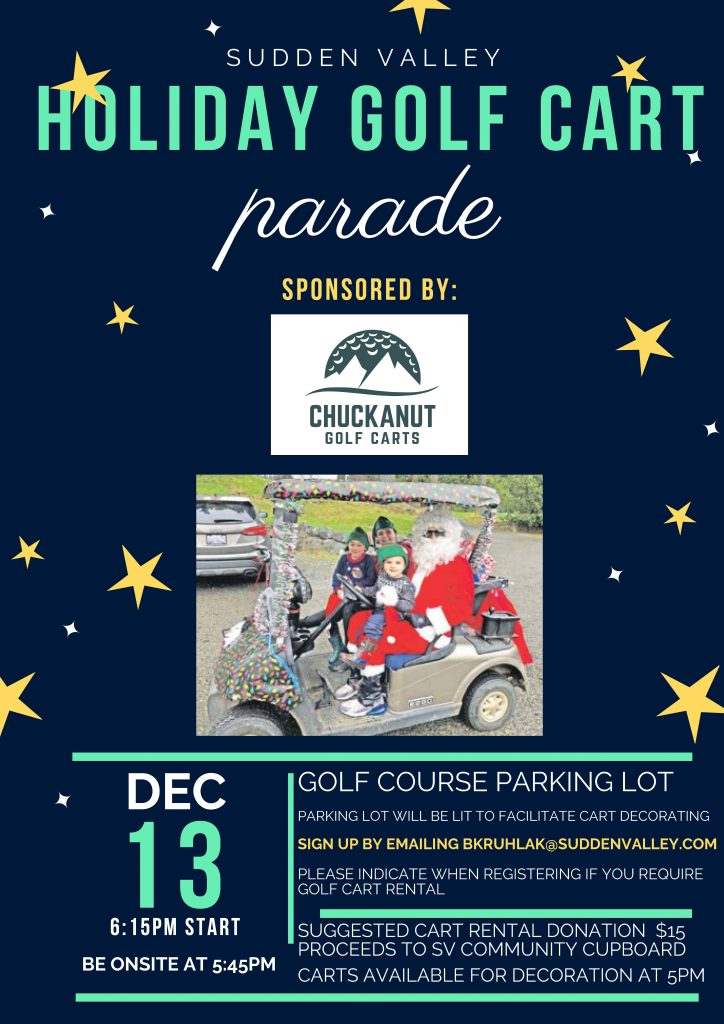 TOMORROW is the first annual Holiday Tree Lighting event at the Community Center from 5:00 p.m. to 8:00 p.m. and 3rd annual Golf Cart Parade starting at 6:15 p.m. from the lower Golf Parking Lot. Both are FREE events.
The Holiday Tree Lighting will feature kids crafts, hot cocoa and cider, caroling, and lighting of the holiday tree. Christ the King Sudden Valley will be showing "The Star" a holiday movie in the Dance Barn, 2nd story of Community Center, at 6:30 p.m. There will be even more crafts in the Dance Barn and a sugar cookie station. Santa will also be here from 5:00 p.m. to 6:30 p.m. so make sure to stop on by.
The 3rd annual Golf Cart Parade will also be taking place TOMORROW starting at 6:15 p.m. and driving by the Community Center during the event. If you are interested in participating in the Golf Cart Parade please email Golf Director Brian Kruhlak at BKRUHLAK@SUDDENVALLEY.COM. Golf Carts can be rented FOR FREE courtesy of Chuckanut Golf Carts. Please indicate in email if you need to borrow a cart. Everyone will be meeting in the lower Golf Course Parking Lot by 5:45 p.m. at the latest.
Hope to see you tomorrow! Questions can be directed to Recreation Manager Maddie Ottley at recmgr@suddenvalley.com.