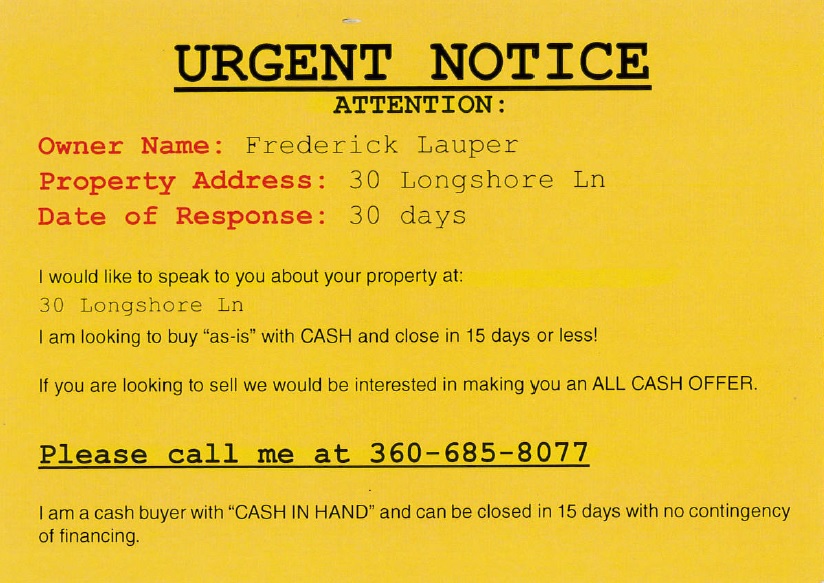 Solicitation in Sudden Valley is not an approved activity. Residents should be aware that the following flyers and door to door activity is occurring and to contact Security (360-319-8200) if this occurs.
The flyer states, "I would like to speak to you about your property at SV ADDRESS. I am looking to buy as is with cash and close in 15 days or less! If you are looking to sell we would be interest in making you an ALL CASH OFFER"
There is also a report that there is also a door-to-door component where a black Subaru older station wagon is also knocking on doors with the same type of offer.
Sudden Valley staff have contacted the phone number listed on this contact flyer and notified the marketing team this is not a permitted activity and cease and desist.
If you are receiving any solicitation please contact Security at 360-319-8200.